pRojects that foster play
The following is a list of featured interactive projects that Visual Magnetics has recently produced.
'Rockland BBQ'
by Fort Makers x Visual Magnetics at Wanted Design Brooklyn 2017
"No wallflowers here: Magnetic wallpaper company Visual Magnetics teamed up with design collective Fort Makers to create Rockland BBQ, an interactive display that's more collaborative sculpture than wallcovering. At the Brooklyn-based Industry City outpost of Wanted Design, visitors were encouraged to step into the booth and rearrange the installation's magnetic textiles to their liking. Fort Makers's Naomi Clark looked to the work of Jean Dubuffet, David Hockney, and Pablo Picasso for the whimsical, painterly shapes." - Architectural Digest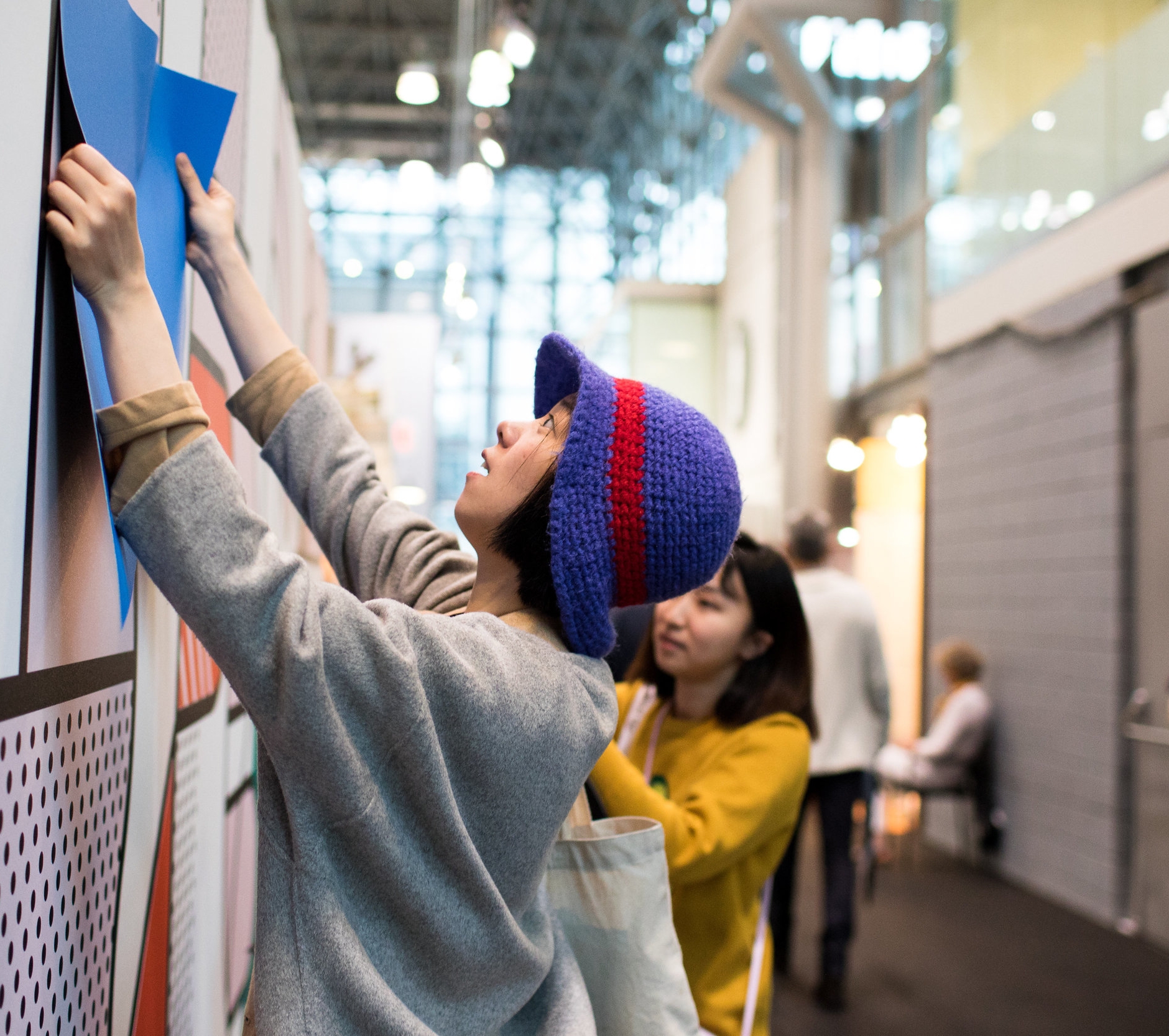 THE MILK STAND at ICFF
A collaboration by Civilization + Visual Magnetics + Design Milk, Sponsored by Dropbox.
"The Milk Stand was outfitted with custom murals and graphics designed by Michael Yarinsky and Civilization. Visual Magnetics turned the design into a interactive playground with cutouts that you can peel off and stick on the walls using their special magnetic textiles. None of this would have been possible without Dropbox and its new platform Paper that helped us all collaborate to bring the Milk Stand to life." - Design Milk
'Coloring Book' at CMA NY
Dusen Dusen Interactive Mural at the Children's Museum of Art in NY.
Ellen Van Dusen designed 'Coloring Book' an interactive wall covering for kid's as part of New York City's Inaugural NY Textile Month in 2016. Van Dusen brought this engaging mural to life with Visual Magnetic's magnetic textile materials. The exhibit was on view from September 2016 - January 2017.
'Plants on Pink'
@PlantsOnPink x Visual Magnetics
Visual Magnetics teamed up with Lotte Van Baalen to create a large-scale interpretation of her wildly popular Instagram account, @PlantsOnPink. The account began as, and remains, a project with roots in her passion for color and plant life. Two such simple concepts have exploded into over 30k followers, and collaborations with The Sill, Loeffler Randall and Barneys. The installation was hosted by WantedDesign during NYCxDesign in 2016.
'Reimagining Walls'
Antoine + Manuel x Visual Magnetics at Wanted Design Manhattan 2016
World-renowned graphic designers, Antoine+Manuel, used Visual Magnetics' materials as their medium via a large-scale interactive installation. Antoine+Manuel are boundary pushers in their industry, making the project a fitting personification of the launch of Oui Design – an initiative of the Cultural Services of the French Embassy to spur creative conversation and exchange between France and the US.
Olapic Staff Photo Wall
Design by JIDK
JIDK recently redesigned the NYC office of Olapic, a social platform that allows brands to weave user generated content into their online narratives. Olapic's mission of visually connecting brands with consumers is mirrored in the office's design, which allows staffers to connect and interact with their surroundings through similar visual engagement.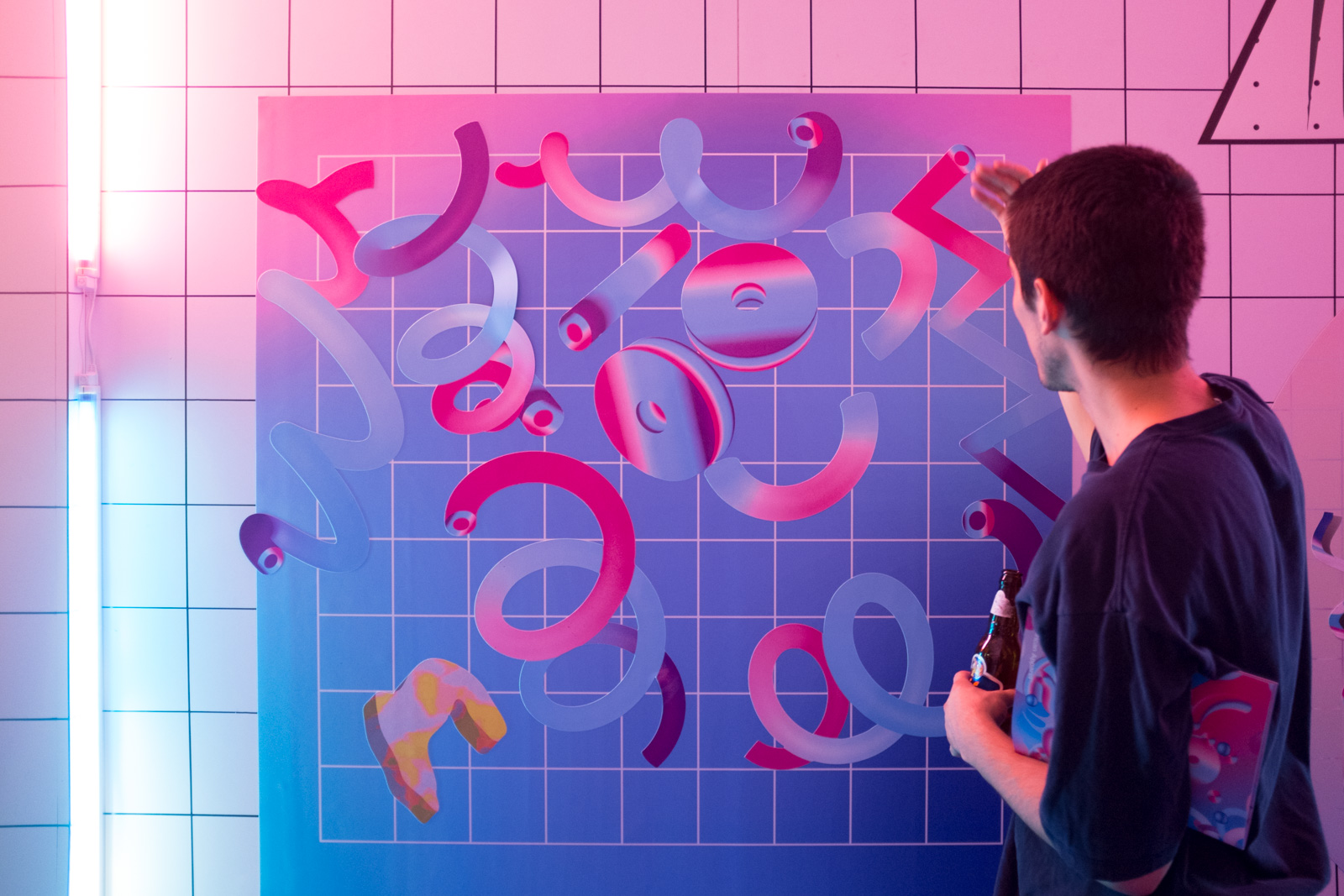 Collaboration: Pool Party by Visual Magnetics X TUNICA Studio featuring American Apparel + Electric Objects
Pool Party was a collection of Art objects and apparel created to inspire and equip consumers for the playfulness and sensations of high summer. The Exhibition and Apparel collection draws inspiration from a pool surface, a mesmerizing, never still reflection of what lies beneath.

The space was transformed into a visual and sensorial shoppable Art Experience blurring the boundaries between gallery and retail, allowing the visitor to walk over the surface of the pool and discover artifacts floating above. The exhibition featured a series of Art Objects created by TUNICA Studio and collaborations with other brands and Artists.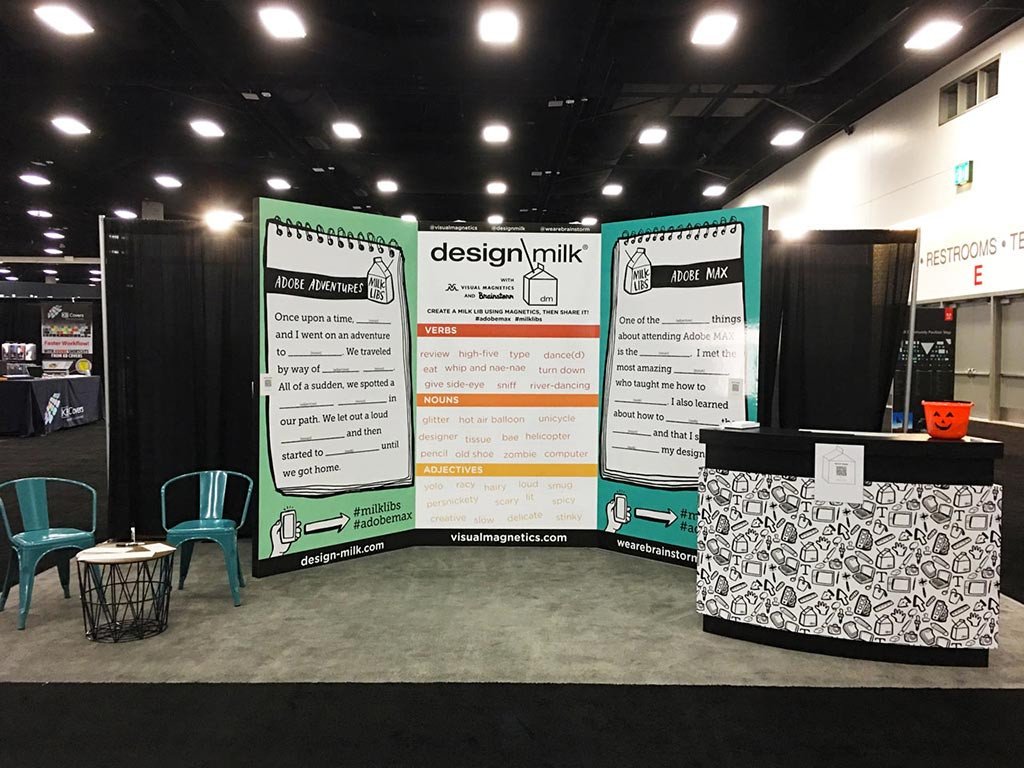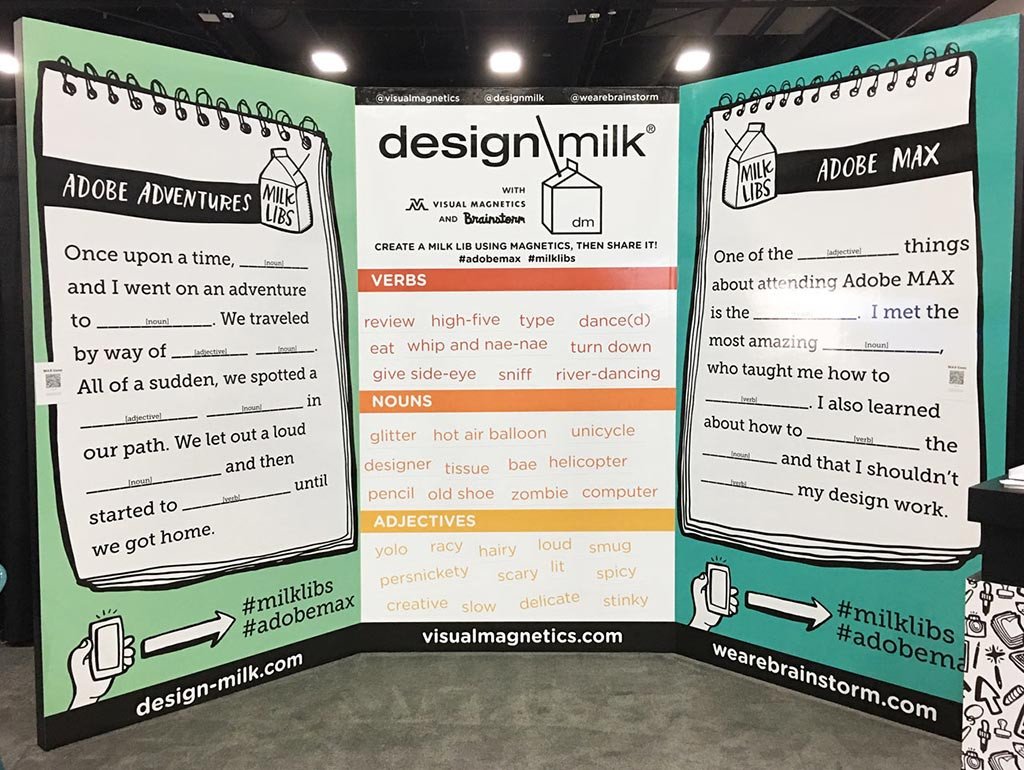 'Milk-libs' at Adobe-max
Designed by Brainstorm for Design Milk
Adobe Max hosted Design Milk at their annual Creative Conference in San Diego, in November of 2016. Visitors enthusiastically filled out the life-size, Adobe Max themed "Milk-libs." Concept by Jamie Derringer , Founder of Design Milk. Design by Brainstorm.